imitating the inside of your eyes with the outside of my hand
video installation | 25 min | 2015


you got everything wrong
sound installation | 17 min | 2015
A voice is telling a story and addresses the viewer personally but shows more and more inconsistencies as it proceeds. In fact it is constructed from fragments taken from stories people wrote down online because nobody else would believe them what happened to them. They have different content which becomes more obvious as the text proceeds.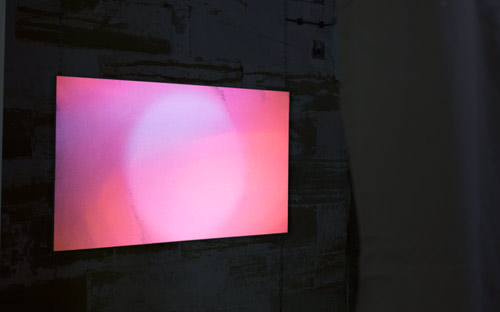 works playing simultaneously in installation

different loop lenghts cause changing combinations of text and image

imitating the inside of your eyes with the outside of my hand
video installation | 25 min | 2015
The video shows the artist's hand in front of the camera creating an abstract space interrupted by occasional movements of the hand that recalls the presence of a physical body which is creating the image. The statement in the title connects notions of corporeality and imagination both suggesting and preventing immersion. During that the lighting of the video image changes several times implying a narration. Animations occur now and then, reminding of an artificial, computer generated space. They are accompanied by sounds made from recordings of a domestic environment.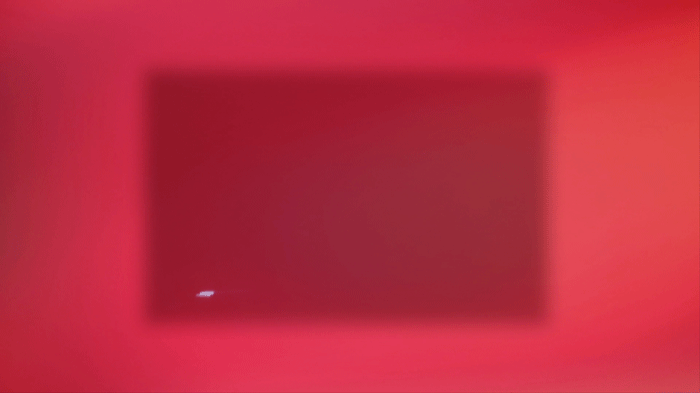 I APOLOGIZE IF ANYTHING I SAY HERE BOTHERS YOU.
I WARN YOU THAT IT GETS VERY GRAPHIC …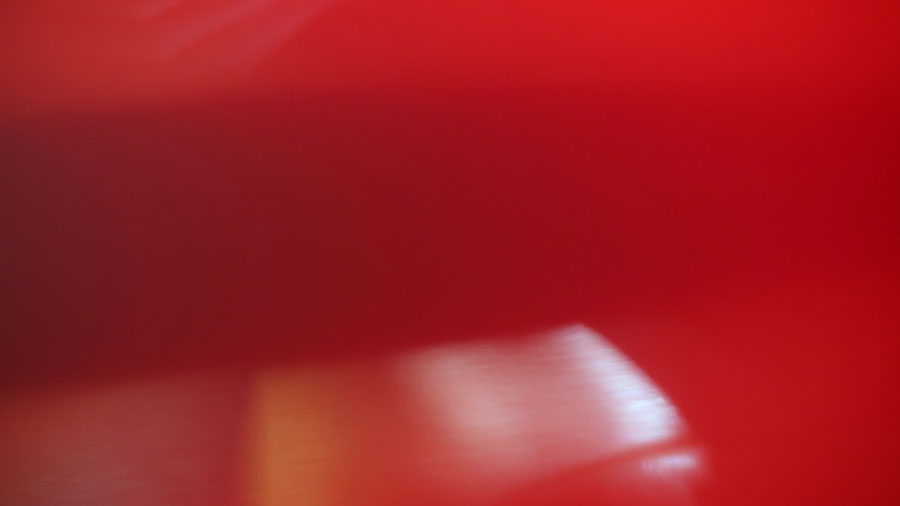 IT WAS REALLY HARD FOR ME TO TRY TO UNDERSTAND HOW I WAS COMING OFF TO THEM, OR WHY WHAT I WAS TELLING THEM MIGHT NOT HAVE BEEN EFFECTIVELY GETTING THE POINT ACROSS...

NOT EVERYONE HAS BEEN THROUGH THE SAME LIFE EXPERIENCES, AND YOU CAN'T HOLD IT AGAINST THEM FOR NOT UNDERSTANDING.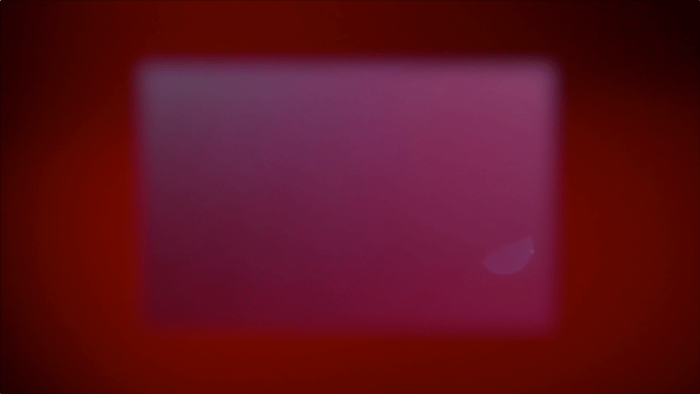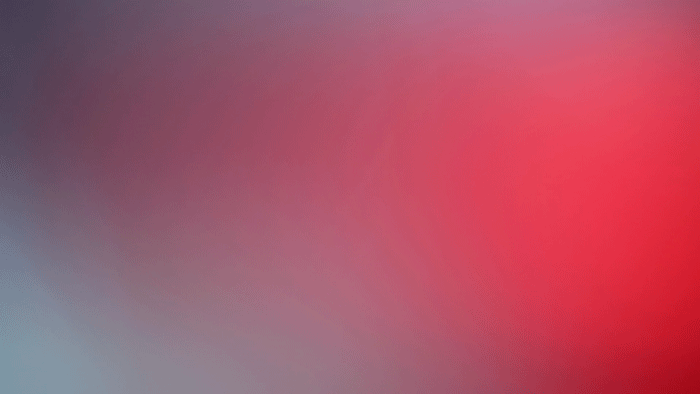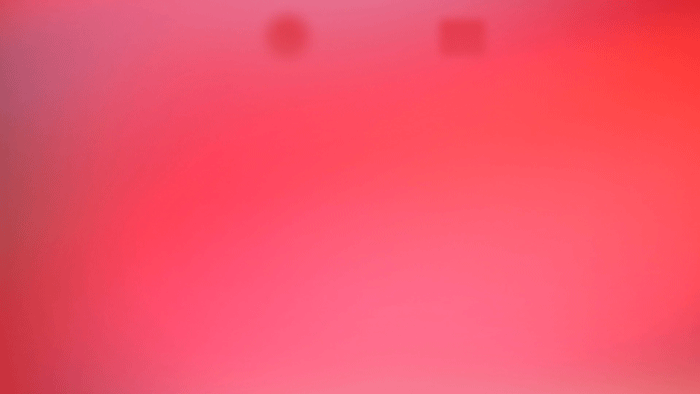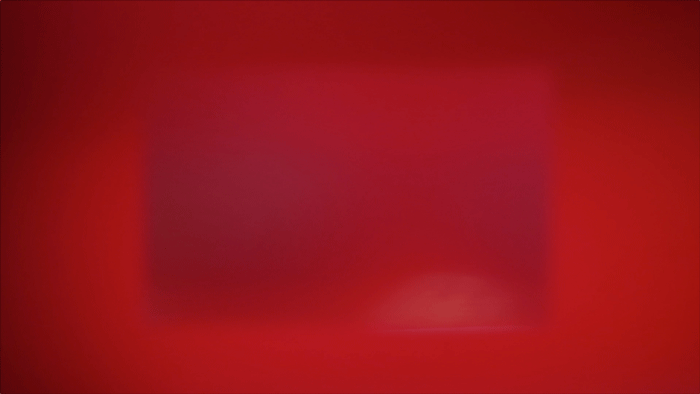 I WAS WALKING HOME FROM MY FRIEND'S HOUSE.
I SAT WITH HIM AND WAS PERPLEXED FOR THE REST OF THE NIGHT, AND HAVE BEEN EVER SINCE.



...
I'VE BEEN LOSING SLEEP BECAUSE OF THIS... THEY THINK IT IS A JOKE BUT IF YOU THINK…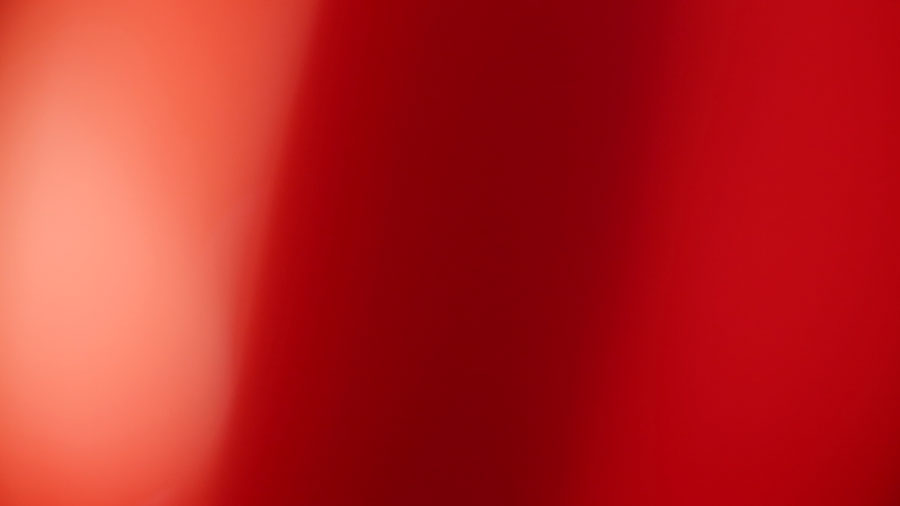 I'VE BEEN SO NERVOUS …
I'M GLAD YOU'RE HERE NOW. YOU PROBABLY WONDER WHO THIS IS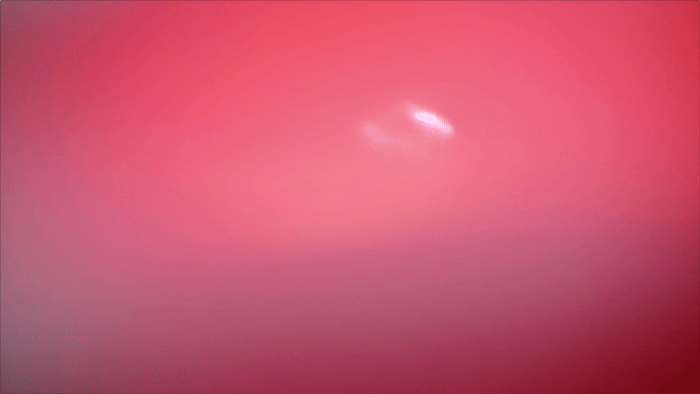 DAMN THAT'S CRAZY. I KNOW. THAT'S WHY I NEVER TELL THE STORY.
THE THING IS THAT I REMEMBER BEING IN AN ABANDONED CAR